About me
Hi, I'm Michael and I am a fully qualified Government Approved Driving Instructor.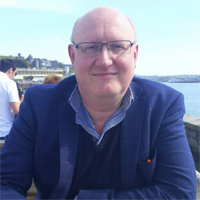 I have always embraced a careers with real satisfaction and I have continually been told that I would be an excellent Driving Instructor because of my calm and relaxed personality. I can't think of anything more pleasing than seeing clients pass their test, because of both their hard work and my help. Before becoming a Driving Instructor I worked in design and I also ran a team which incorporated the training of new employees. I really enjoyed helping others succeed their goals and this is when I realised that teaching and training people to drive is what I wanted to do.
I live in Plymouth with my wife Tracy and two delightful teenage daughters. I enjoy spending time with my family, going for dog walks with Ebony our cockapoo, eating out and watching movies. If you are looking for driving lessons in Plymouth or surrounding areas, please do not hesitate to get in touch.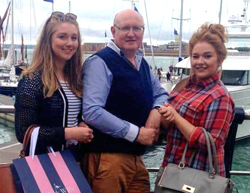 I was very fortunate to be trained by LDC in the latest adult coaching and training techniques, so you can be positive that the training I give will be of the highest standard. I chose to work with LDC because everybody is different and the LD system allows for flexibility in lessons so that you learn to drive safely at a rate that suits you. I aspire to make every lesson as enjoyable and productive as possible, and the LD system just helps me to do this more effectively.
I strongly believe that conducting lessons in a calm and friendly manner makes pupils feel at ease during lessons and it's very important that they feel comfortable when learning to drive.
I hope that this gives you a brief idea about me so please feel free to click here to "Contact me"