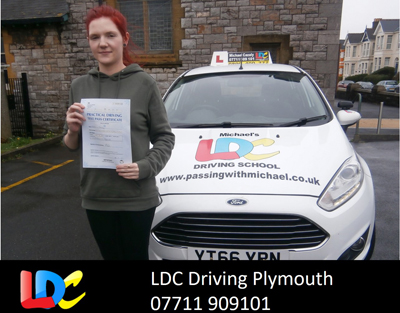 Katie
Michael helped me to pass first time having no other driving experience and gave me confidence in my driving. I was nervous at first but he is a very patient and calming instructor and reassured me when I needed it. His explanations were great and gave me the knowledge and confidence to be able to drive safely. I also found the LDC online system very helpful with both my theory and knowing what I needed to work on towards my practical test. I would highly recommend Michael to anyone learning to drive.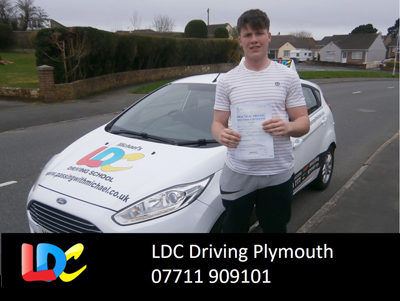 Oliver
The lessons with Michael were very useful and I would recommend him to other people because you learn how to drive and you get the opportunity to go over things that you don't feel to confident about in the lessons, he also gives you good advice about what to do outside of the lessons with driving. Thanks for the help, Oliver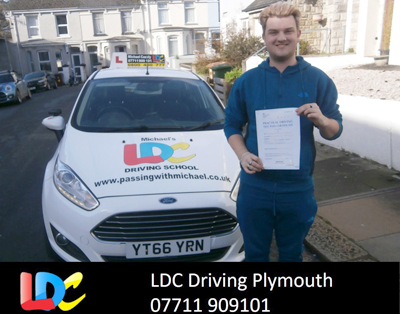 Lewis
I did a course of driving lessons with Michael from LDC and I would definitely recommend Michael to anyone looking to learn to drive as he is very thorough with the way he teaches and tells you how to improve when you make a mistake. Michael will help you focus on things you struggle with until you are 100% confident. He is an amazing instructor and he helped me to pass first time. Thanks, Lewis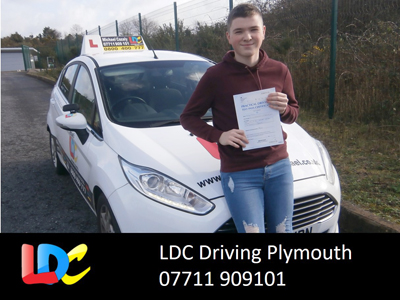 Bailey
Michael has always been patient and professional whilst keeping every lesson calm and at ease. I wasn't a confident driver before learning with Michael but this has now increased massively in a short period of time. I could not recommend a better instructor for anyone wanting to get on the road. Thanks, Bailey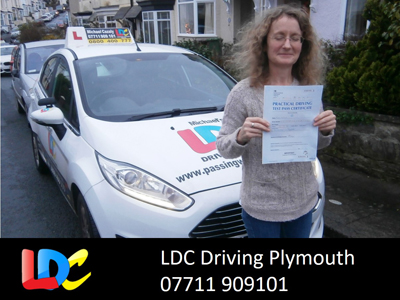 Fiona Halford
Great Pass
I would highly recommend Michael and the LDC system, he was my second Instructor after a long time with my first Instructor, where there was no structure and I did not seem to be making any progress towards actually doing my test. With Michael and the LDC system I knew what progress I was making and what I needed to achieve to be ready for my test. Michael was always very patient, calm and professional which is really important for nervous drivers lacking confidence. Thank you from Fiona.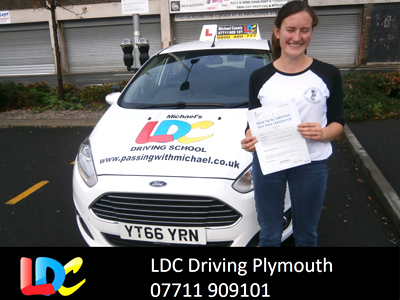 Jo
First time pass.
Michael was very calm and patient instructor while I was getting grips with driving. I went from never having driven before to feeling completely prepared for my test and then passing first time within 3 weeks.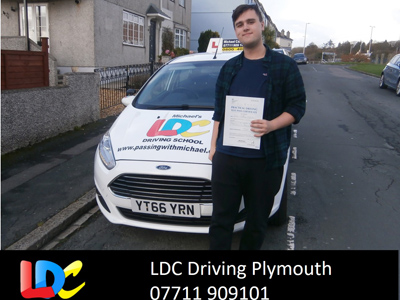 Kieran
Michael's an amazing instructor who really knows how to personalized his lessons to the indivual skillset and level of progress. Would definitely recommend him to anyone who's looking to learn.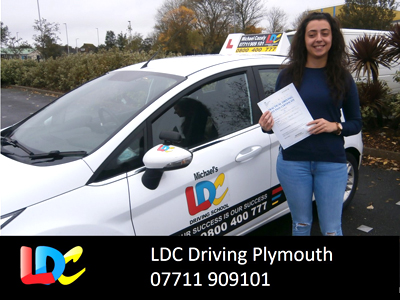 Tania
Michael is for sure an excellent instructor, and I am so glad I chose him. He was always very patient, supportive and understanding throughout my learning, and that helped me gain more confidence when driving. He taught me how to deal with many different and challenging situations on the road, which made me feel super comfortable and also helped me to build good driving skills. I highly recommend Michael to anyone wanting to drive, amazing tutoring. Thank you very much for everything! Tania 😁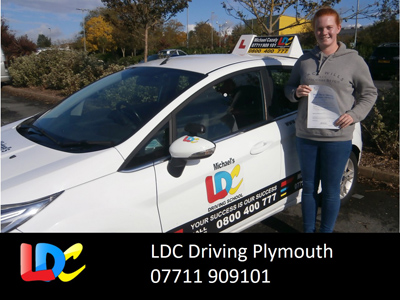 Jessica Cruiks
1st time pass
I thoroughly enjoyed my lessons with yourself, I found each one encouraging and positive. I also felt comfortable enough to ask any questions regarding my driving and the vehicle. I've had lessons previous to the ones with yourself and I felt that you were the only instructor that helped me understand driving more in a way that I could enjoy it too. Thanks again Jessica Cruiks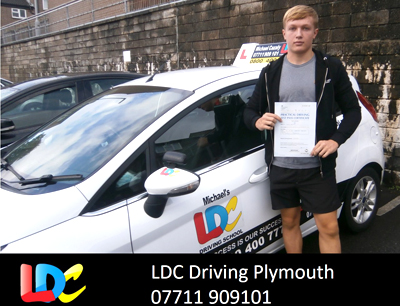 Chey
Michael was a fantastic instructor who was very patient and helped me boost my confidence in driving over the course of learning. I would highly recommend him to anybody who is looking to drive. Thanks, Chey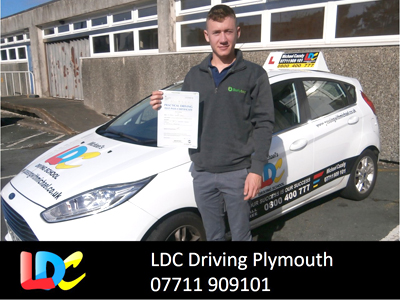 Robbie Mason
Passed 1st time
From start to finish my driving lesson experience with Michael was excellent. The service he provided was professional and reliable. He provided the skills and the knowledge needed to pass my test first time round. Highly recommend!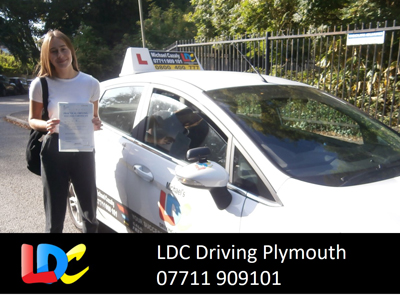 Lauren
Michael completely boosted my confidence on the road and was a calm and professional instructor. I would highly recommend, thank you very much.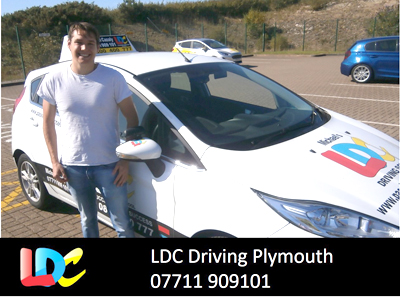 Robin Willoughby
1st Time Pass
"I found the lessons very useful and the training effective. The book is very helpful and the instruction on the test and how to pass it was very good. I passed 1st time and I owe that to my good training" Thanks, Robin.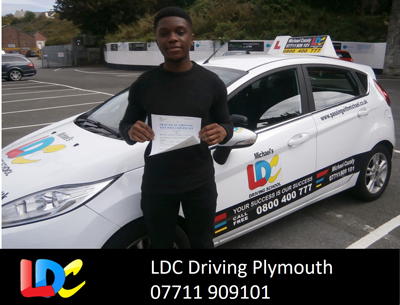 Tanaka
First time pass
"With Michael I was able to pass my test first time. He was a fantastic instructor who taught in a patient and friendly way while being very clear and concise. Thanks again for the lessons, wishing you all the best"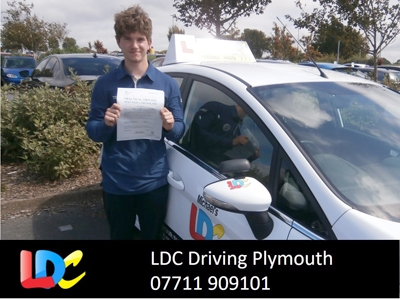 Oscar Pollard
"I finally passed my driving test and would never have been able to do it without the meticulous expertise and aid of my instructor Michael who despite my failures still managed to find ways to help me improve even after many hours of driving. I was not only good enough to pass but be safe, vigilant and above all confident. So I would recommend no other instructor than him he is the best around."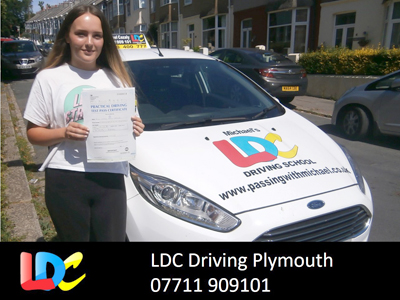 Grace
Great Pass today well done Grace.
"Michael has been an amazing driving instructor, I cannot recommend him enough. I strongly believe I could not have found a better instructor, he is patient, understanding, positive and explains everything clearly and calmly and has improved my confidence as a driver massively. Thank you for everything , Grace"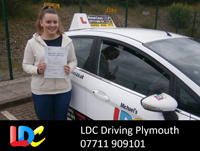 Laura
Great 1st time pass.
Michael has been a very calm and friendly instructor, taking the time to explain everything thoroughly and reassure me when I did something wrong. His belief in my driving really helped my confidence to take my test. Thank you for all your help, would definitely recommend. Once again, thank you for everything. Laura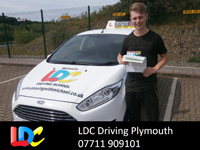 Samuel Cooper
Well done to Samuel pass with only 3 minors
Thank you so much for all the help and advise that you have given me throughout my period of learning to drive. The lessons with Michael were extremely helpful and amazing. 10/10 would recommend using his services. Thank you again for everthing. Sam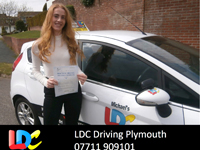 Hannah Smith
First time pass
I had been driving with my family before booking with Michael, but there is no way I would've passed without him. He helped me get rid of my bad habits and got me to test standard within in 2 weeks. His calm and encouraging nature gave me the confidence to not only pass but to go on and drive independently. I would definitely recommend him to anyone who is thinking of starting lessons. Massive thanks for your help, Hannah.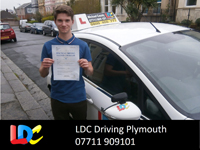 Isaac Pollard
First Time Pass.
Learning with Michael was amazing. He was so calm in the car and that made me awlays feel calm and confident. Whenever I would slip up he knew exactly the right thing to say and you made driving feel so easy. You helped me so much and it was just so easy and fun to learn with you. I have already recommended you to my friends.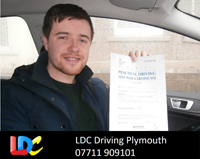 Dale

I've been singing Michael's and LDC system's praise long before I passed my practical test. Michael is a generous instructor who is very approachable with any questions you may have. I always had plenty! The flexibility is there to structure your learning around your commitments, give yourself the best chance of passing your test and become a confident road-user.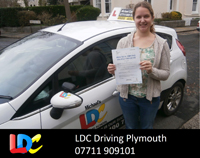 Antonia
Passed 1st time
Michael is an excellent instructor who explains things very clearly and is very patient and calm. I had been trying to learn to drive for two years and was an extremely anxious driver before approaching Michael. Now, within 4 months of starting lessons with Michael, I have passed first time! I would definitely recommend him to anyone, you couldn't ask for a better instructor. Thank you Michael!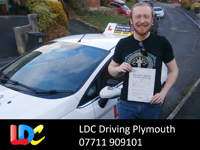 Thomas
1st Time Pass
Michael is calm and patient teacher who explains how to do everything very clearly but goes further by explaining WHY you do them. Combined with the LDC resoures, like diagrams and maps, and his own tips, you really cannot sak for a bettre teacher or a more comprehensive learning experience.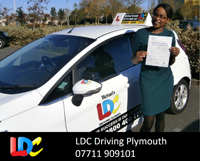 Tino
Passed 1st time
I'm extremely happy to have passed my driving test 1st time. Learning with Michael was the best decision I've ever made. I trend to get nervous when I drive but Michael was patient and kept me calm and focused on areas I was struggling with. He comes highly recommended.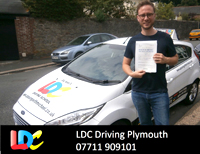 Oliver Lonergan
I approached Michael to help learn me to drive, receiving a prompt response and was able to get going quickly. He honestly assessed my ability and knew when I was ready - which I found reassuring. Michael has a professional and calm approach, clearly focusing on what you need to do to pass. I feel his professionalism recreated and prepared me well for the test environment and was key to my success. Thank you, Michael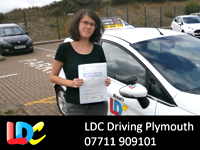 Katrina Cowan
Michael is a very patient and encouraging instructor. His calm and clear lessons helped me to quickly reach a point where I felt ready for the test. I do not think I would have gained as much confidence in my driving, or improve my driving skills as quickly, if I were with a different instructor. I would highly recommend him to anyone wanting to learn how to drive. Thanks for all your help!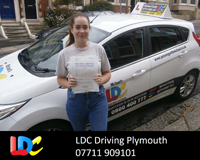 Freya Searl
Michael was brilliant from start to finish. He instructed me in a calm and simple way that enabled me to gain confidence quickly. Not only this, but he was honest and upfront about when I was ready to take my test and how many more hours of learning I would need.I would highly recommend learning with him!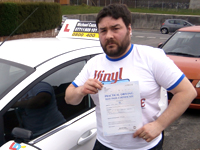 John
First time pass after completing a semi intensive over 2 weeks, well done John.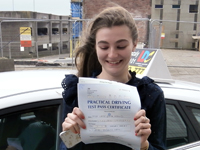 Katie
First time pass
Michael has been a very calm and patient instructor, he explained everything clearly and efficiently. I opted for the semi-intensive course and would thoroughly recommended that to anyone else, as having regular lessons made it much easier to learn and also meant fewer lessons. Thanks for your help.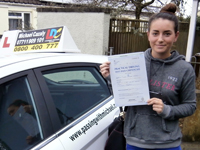 Fiona
Thank you so much for all your patience while teaching me to drive ! Michael was the best, He explains everything so calmly and is really understanding, Make your drive enjoyable. Couldn't of asked for a better driving instructor. would recommend 100%, thanks you so much Fiona.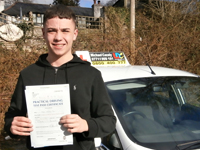 Harry
Cheers Michael great guy and a great instructor, thanks for everything. Harry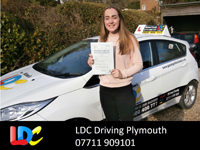 Annabel
Thank you so much for all the help and patience while teaching me how to drive. I couldn't have asked for a better instructor. Michael explains everything clearly and calmly and has made learning to drive an enjoyable experience. 100% would recommend, thank you for everything! Annabel.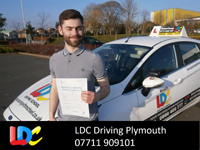 Kurtis
Great pass Kurtis
Beat your brother Lewis below by 1 minor, 2 brothers pass within 4 days of each other.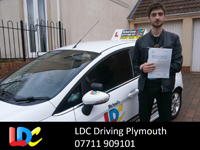 Lewis
First time pass with only 4 minors well done Lewis
Brilliant instructor, very calm and collective. chose a perfect car for starters. Goes through everything needed for the test in perfect detail. Couldn't ask for a better instructor. Thanks Lewis.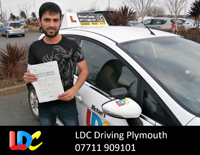 Obaidurrahman
I passed my driving test with Mr Michael, He is an excellent instructor. He has always been very supportive and patient throughout my learning. Although i was making a lot of mistakes but he kept reassuring me and helped me to build my confidence. Thanks.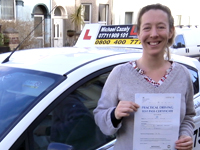 Teressa Cornish
I booked a semi-intensive course with Michael and I'm so glad I did. His patient and calm manner helped me grow in confidence. We drove in a variety of different conditions and I really felt that Michael was interested in my becoming a good and safe driver, not just on passing. But I also passed! I would highly recommend him to anyone.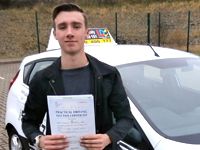 David Lee
Well done New test and first time pass.
I struggled to find an instructor who would stick with me due to my late hours after finishing work, then I found Michael. Unfortunately my test was booked on the week the new test was starting but with this short notice he still got me through it, first time as well !! He is reliable, patient and a nice instructor.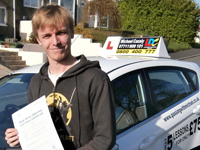 Liam Hirons
Best driving instructor around. Very patient extremely good teacher booked a week intensive course with him would recommend him to anyone who's not had any lessons.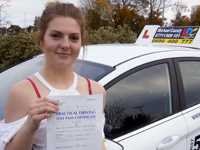 Georigie Keating
I highly recommend Michael as a driving instructor I felt he taught me everything very quickly and I felt at ease driving with him. I was able to pass my theory and test first time with him! Thanks again Michael.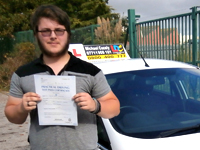 David Callow
The lessons started out with Michael with him showing me how to use basic skills that I already had into practise around city streets, both busy and not so busy. As the week progressed we began to learn and perfect manoeuvres on roads that are similar to that of the exam. He taught me references that I can use and apply to whatever vehicle I am in. I passed my test with 20 hours of lessons and I feel that this would not have been possible without him.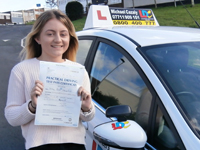 Britney
Michael is an amazing instructor who always ensures you understand everything and is very reassuring. I highly recommend Michael to anyone wanting to drive. I'm confident with driving thanks to his tutoring and will miss my lessons ! Thank you for everything.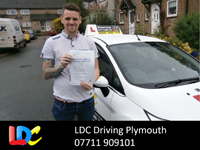 Mark Kennedy
Passed 1st time
First time Pass with Michael today after an intensive week course, best instructor i have had, patient, caring and thoughtful. Before my test i was nervous but confident because of Michael's tutoring ***** Highly recommend LDC and Pass with Michael to anybody thinking of learning to drive. 5*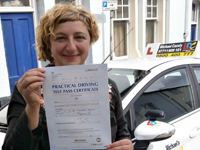 Margareta
Michael is a wonderful, patient and understanding driving instructor. He taught me how to think with a clear mind and deal with many different and challenging situations on the road which helped me build confidence and good driving skills. Learning to drive has been on my books for years, and I'm glad I've done it with MichaeI - highly recommended him to all!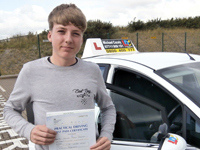 Ollie
Thanks for getting me the pass. Michael was very patient, which made learning to drive much so much easier. Would recommend him to anyone learning to drive. All the best Ollie.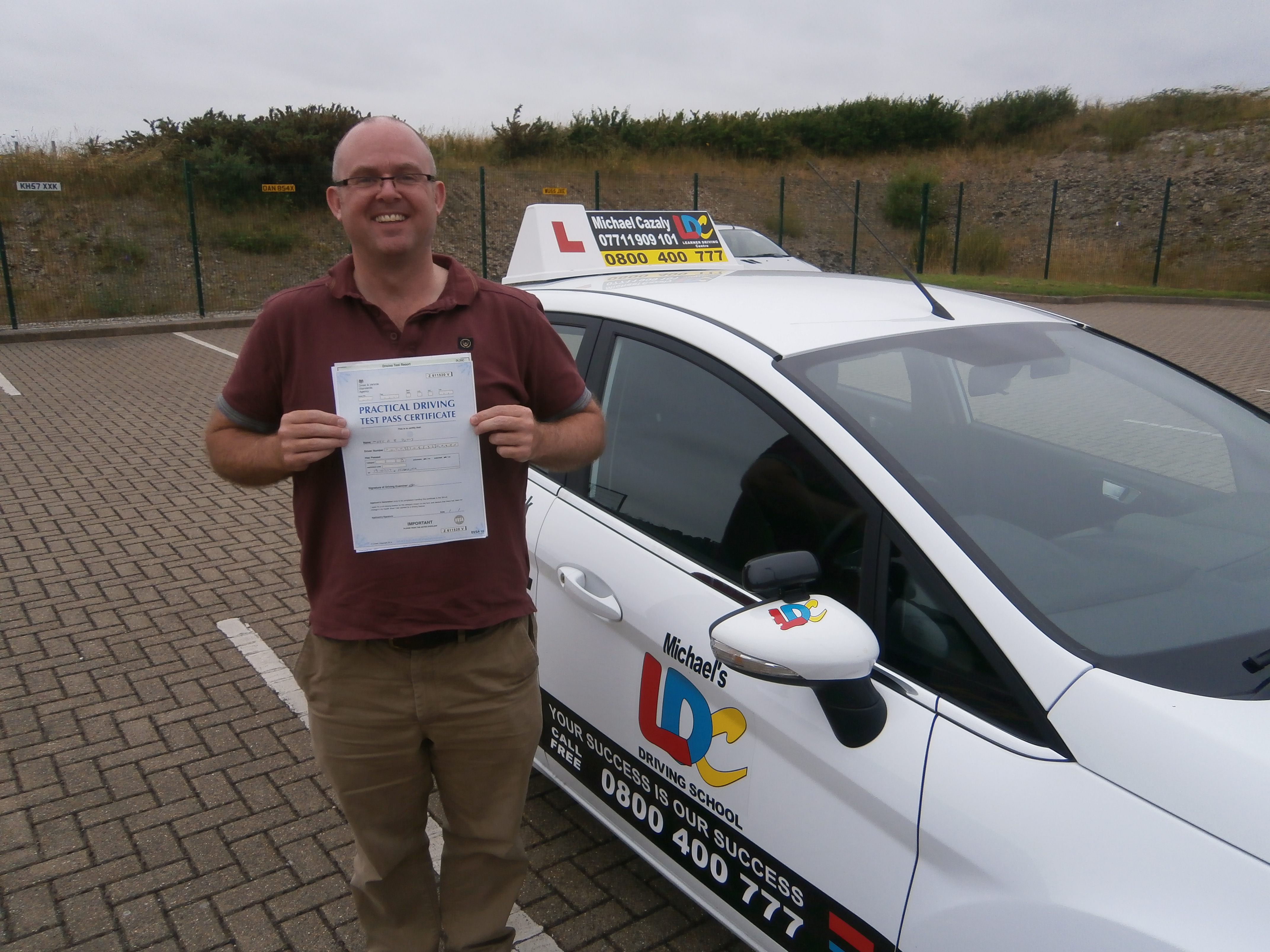 Mark

"Absolutely stunning drive... No faults."
Words from a driving examiner that I'll never forget. Michael's highly professional tuition and LDC's learning plan and materials were the most important external factors in getting me through my theory and practical tests. Michael's teaching of the LDC content was exemplary and his analysis and driving insights took my driving to the next level. I always felt that I was making progress and, because of LDC's learning plan, I always knew what I had left to learn. There was never, at any stage, a sense of drifting along. I'd recommend Michael to anyone wanting to learn to drive properly.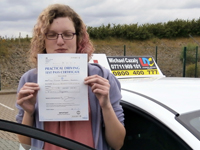 Claire Kowaiski
Michael is a very patient and understanding driving instructor helped me with my nerves and to believe in myself that I could pass...would highly recommended Michael to anyone nervous or doubting their selves because he will be with you all through the journey to the test day...proper buzzing I passed can't thank Michael enough.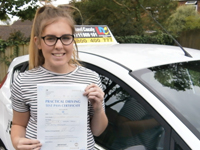 Jessica Bound
Only 3 Minors
Michael is very informative and patient. I was very nervous and Michael kept me at ease. The LDC system is very easy to pick up and with Michael's excellent teaching combined made learning to drive a very comfortable and exciting experience. I would recommend Michael to anyone to wants to learn to drive. Once again thank you so much for teaching me, I appreciate it so much. Many thanks Jessica.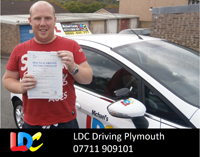 Robert Breen
Passed 1st tme only 1 minor
I did an intensive course with Michael which I started on Tuesday and passed my test the following Monday. Michael is very methodical and clear in his teaching, if I was ever unsure Michael was very good at explaining to me. I would recommend Michael to anybody that is wanting to learn to drive.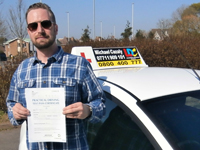 J P Hazell
It has been a pleasure to learn with you, a great teacher and I especially appreciated you teaching me to be a good driver and not to just pass the test. Michael is a very meticulous and professional instructor and this has given me much confidence when undertaking my test. I did the semi intensive course and would highly recommend it. The lessons are closer together so it is a lot easier to build upon what you've learned in a more efficient way. I would highly recommend Michael and the LD content to any Prospective learner, Thank you.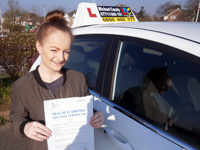 Paige Whitfield
I found Michael a very patient caring driving instructor who helped me gain confidence with each lesson… he was very reassuring if I thought I had done something incorrect. I'm so grateful with all his support especially after passing my driving test. I would highly recommend him.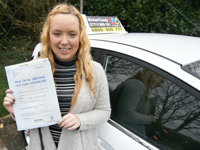 Phoebe Newman
I recommend the semi intensive course because I passed first after only 30 hours of driving from having only 10 hours' worth of lessons prior. I was a nervous driver at first but was quickly made to feel calm which helped my confidence and helped me to keep focus. Michael really helped me overcome any nerves and fears during the lessons. Highly recommend!!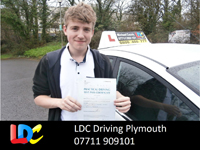 Damian Kelly
Passed 1st time
I honestly can't thank Michael enough. I would definitely recommend Michael to anybody who's looking for an instructor. He was an outstanding instructor and was very supporting 100% throughout my time of being his student, and when I passed I was just so surprise. Without Michael I doubt I could have passed first time.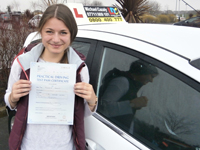 Klaudia Knopp
Michael is an excellent driving instructor that I would recommend to anyone looking to start to drive. Michael allows the lessons to be enjoyable and he makes you feel confident when driving. Michael is a very friendly and calm which allows you to feel at ease with no pressure. If you make a mistake he calms you and takes you through each step on how to correct yourself. Highly recommend Michael.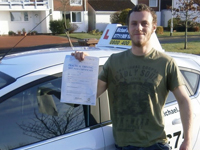 Rich
Really enjoyed learning to drive with LDC. Was nervous to begin with but within a short space of time and with Michael,s concise tutoring I soon built up the necessary confidence. I found Michael to be very knowledgeable and taught in a relaxed professional manner. Happy to say I passed first time and am now driving my first car.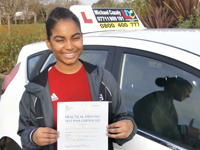 Karine
Only 3 minors
Congratulations to Karine on passing with Michael from LDC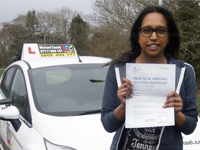 Pallavi
Well done Pallavi
Enjoy driving it has been a great enjoyment teaching you and I have now started with your brother Karn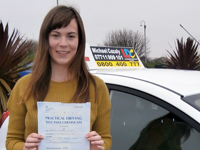 Hannah Connop
Passed 1st time
I did a week's intensive driving course with Michael. I started on Monday and I passed my test the following Tuesday. Michael was very helpful, friendly and not patronising at all. He explained everything in great detail and made sure I didn't have any unanswered questions or mind repeating himself when I didn't understand. I highly recommend Michael to anyone that needs to pass their test quickly or indeed just pass their test! I've now gone back to France and been driving a manual left hand drive car over the last couple of days and I'm definitely getting the hang of it! Thanks again! Hannah